New Cobourg Location Now Open!
Come visit us in our showroom at 1000 Elgin Street West!
Quality, service, and selection are the key focuses of our company!
Our family owned and operated business specializes in residential windows and doors. We have many different manufacturers to help meet every style and budget!
Serving Belleville, Kingston, Prince Edward County, Trenton, Cobourg, Durham Region and more.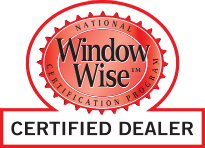 New windows for your home or business!
Outfitting a newly built home? Time to replace those old weathered windows? We have the perfect custom windows for you!
A good door will give you style, security and protection from the elements.
Your door can be the focal point of your property and often reflects the initial charm of your home at first glance. We have the perfect replacement doors for you to up that curb appeal!
What our clients say
say about us!
Tracy Demianchuk
2023-07-14
We are so impressed with Prime's level of customer service. Right from the initial conversations, home visit, estimate, ordering process, delivery and installation we were very pleased. The quality of our new patio doors and the level of craftsmanship that went into installation is something we're already getting compliments on from guests. We would highly recommend Prime Windows and Doors and their services. Thanks for a great experience!
Crew arrived within suggested timeframe Friendly and courteous Explained what they were doing Cleaned up after themselves I was completely happy with the windows and the installation
Great work. No problem and cleaned up the mess. Job completed in less than 3 hrs
Monique Forrester
2023-06-27
I just had all 12 of my windows replaced this week. Prime Window did an amazing job. Excellent quality windows. Thank you, Steve Wilson. They sent great crew to get the job done in one day. All the windows are professionally installed, moulding replaced and caulked. Debris removed promptly upon completing the installation. We walk around to check all the windows to see how they look and work. I'm very pleased with my new windows. They work great. I set my AC at 22 and it's cold. I will definitely use Prime Window again in the future when my door is ready to be replaced. I'm glad I chose Prime Window. Definitely recommend this company.
Kelly Childerhose
2023-05-25
I have only the best things to say about everyone I dealt with from Prime Window and Doors. I was introduced to them through the Home Depot installer program. I am so glad I was. Chris came to our home and discussed our needs with us and recommended a fantastic door that was far less expensive then what we had been looking at but with all the same features. The installers were fantastic as well. They left everything clean and tidy and where very keen to ensure we were satisfied with the finished product. I will definitely use them again when I have my front window replaced. Thanks again to a company that clearly prides themselves on customer satisfaction. Kelly and Mark
Got 4 windows today. The 2 guy's were friendly and professional. Office staff proffesional and kept me informed on email. What an amazing job and cleaned up the work area and i will use their expertise in future. I highly recommend Prime windows and doors.
I am so happy I chose Prime. Everything was professionally done and they were a pleasure to deal with. Follow up service is phenomenal.
lyn and alvin gainforth
2023-05-10
This company just finished our window install yesterday and we couldn't be more pleased with the results!! From the initial estimate they kept us up to date on everything. Kudos to the two men who worked so hard as well!!! Planning on getting them again next year for rest of house. Highly recommend!!!!

5.0 Rating based on 35 Google Reviews
"Replaced our sliding patio door. The install crew arrived on time explained and showed me what they would do. Removal of the old door and replacement with new was very quick. They also installed interior trim that perfectly matched our existing baseboards. We are very pleased with our new door."
"Very professional and conscientious, good quality work. Did what they said they would do, at the price quoted and completed work within timelines. Polite, respectful and cleaned up after themselves."